Cristy Nicole Deweese modeled for several Playboy photo-shoots back when she was 18 - now she's 21-years-old and a popular Spanish teacher at a Dallas-area magnet school. But according to one annonymous parent, Deweese's sexy past is a huge distraction for her students. Therefore, she should be removed from the classroom... immediately. What do Mstars readers think?

Like Us on Facebook
Deweese's story went viral after she started earning some support on Twitter. Several students praised her teaching abilities, with one user even tweeting, "She's a teacher now, not a Playboy model anymore! Leave her alone guys."

According to reports, Deweese (modeling under the name "Cristy Nicole") was deemed Playboy's "Coed of the Month" in February 2011. But even back then then, Deweese aspired to be a successful Spanish teacher:

When she was just 18, Deweese was featured in Playboy's "Naked Outdoors" and modeled in a simulated lesbian sex scene.

But that was a few years ago - now, Deweese is fully dedicated to her career in education. But for some parents, there's no way Deweese can escape her controversial past.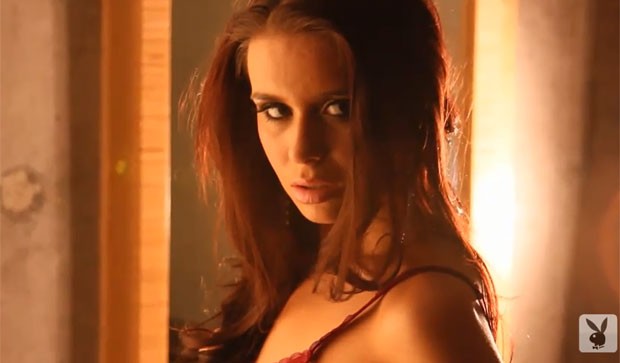 One unidentified parent told the Dallas Morning News that "Deweese's past was a distraction, since students were using their phones to look at her photos and video while on campus." That specific parent wanted Deweese removed from the classroom as early as last Friday (Oct. 4).

A spokeswoman for the Texas Education Agency told the Dallas Morning News that although no illegal activity is involved, the issue is potentially "murky." Texas state ethics standards hold that teachers should be of "good moral character and be worthy to instruct or supervise" youth.

It remains unknown if the Dallas ISD will act on the parent's complaint about Deweese' sexy past. Do Mstars fans think she shoulf be fired for once posing in Playboy?

© 2016 Mstars News, All rights reserved. Do not reproduce without permission.